In Session with Carmen Rodgers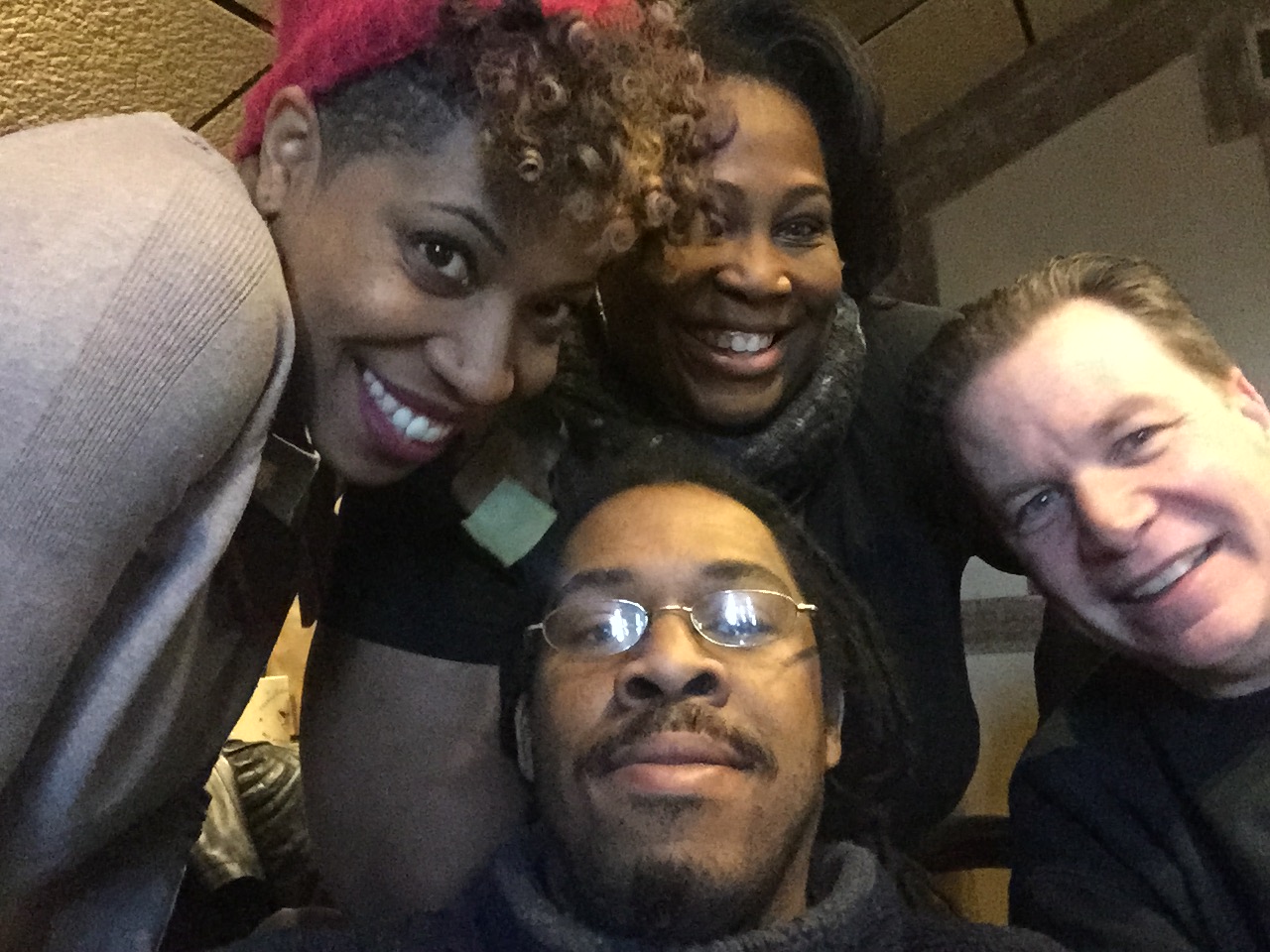 The weekend was so amazing - so fantastic - I can't even tell you about it all at one time. I have to almost tell you about it day by day. And that's only because hour by our would just be too much. So let me begin with a little backstory. Carmen Rodgers is a talented artist who works closely with The Foreign Exchange. When she began production on her third solo project, she asked Pirahnahead to orchestrate the strings for Soulchestra to play on a few songs. Stay with me now...
The Foreign Exchange performed here in Detroit on Valentine's Day (along with Anthony David, Algebra Blessett, Rashaan Patterson and Lalah Hathaway), and as usual Carmen sang with them. Since her CD, Stargazer, was set to be released in a few days, she also had scheduled a CD listening event. Although I had met Carmen previously, this was the first time I really got to talk to her and get to know her. Her release party was amazing. Even though I was just getting to know her, I was so proud of her I could have just burst. Her passion and commitment to her craft and to the project was so clear. It was just a beautiful thing to behold.
We talked about many things, including collaborating on some music together and an upcoming event - Osunlade's Birthday party. The lineup on this party was stellar! But I'll talk more about the party later. Once Carmen (a big Osunlade fan) learned that he could be in town at a time when she could come back to work with us also, the plan was set.
So Thursday after work I picked up Carmen from the airport and we headed to the studio. An idea that Pirahna had created earlier that morning was what Carmen fell in love with and we decided to use to write and record. We sat and listened it to it together then exchanged ideas. We talked about what the music said to us, how it felt, and what it meant. Then Carmen started singing a heavenly melody. With she and I both on the same page about the song idea and with the main melody worked out, I tuned into the ideas that were rolling in my mind regarding lyrics. In a few more minutes I had written the first verse and Carmen and I were tweaking a word or two. She then focused on the pre-chorus and hook and I went in on the second verse. By the time we left the studio we had a good idea of where things stood with both verses.
Friday we hit the ground running. Carmen recorded both verses with ease. But the chord changes and modulations were a BEAST (thanks Pirahna!) and they proved difficult to get a handle on. We did leave with a great idea of how the finished song will sound. I can't wait to share it with all of you!!
I learned so much from working with Carmen. She is a beautifully genuine person with a heart of gold. We talked about all types of things and she was more than willing to be open and honest with me. She shared some tips and tricks that she has used to help propel her to where she is now (and where she is headed) in the music world. Many people know, but it is a special person who SHARES what they know. We laughed, talked and really bonded during her time here. Her music is just as wonderful and sincere as she is. Be sure to listen to and purchase her latest offering. The title is so fitting - Stargazer. She certainly does shine and glow - just like a star!